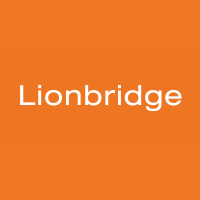 Lionbridge-translation component
Lionbridge translation component for the platform.
---
Credentials
username
password
apiURI
providerId
Triggers
This component has no trigger functions. This means it will not be accessible to select as a first component during the integration flow design.
Actions
To translate some text from one language to another, Lionbridge uses delayed jobs. That means that you will not be able to receive a translated text immediately in response to a request for translation. Therefore, you need to make a request to create a translation job, then get the code of your request and periodically poll Lionbridge to find out the status of your request. Once you get the status REVIEW_TRANSLATION, you can make a request to receive translation.
To create translation job you can use these 4 actions:
Request translation job (Simple)
Request translation job (Batch)
Request translation job (Object properties)
Request translation job (Array of objects)
Batch means that you can specify multiple source phrases and multiple target languages
Simple means that you can specify only one source phrase and one target language.
To poll about job status use Retrieve job status action.
To retrieve translated phrase(s) use Retrieve translation action.
Actions's in/out schemas can be found at /lib/schemas
Examples of actions data flows
Request translation job (Simple)
input message:
{
   "phrase": "hello world",
   "sourceLang": "en",
   "targetLang": "de"
}

output message:
{
    "jobCode": "1749264e-88a6-44d9-8c71-8a77394f9160:::["29425287-7689-45a2-9f87-29a8b2e1c598"]"
}

Request translation job (Batch)
input message:
{
	"fieldNames": [
		"color",
		"size"
	],
	"fieldValues": [
		"red",
		"three pounds"
	],
	"sourceLang": "en",
	"targetLangs": [
		"de",
        "ru"
	]
}

output message:
{
    "jobCode": "1749264e-88a6-44d9-8c71-8a77394f9160:::["29425287-7689-45a2-9f87-29a8b2e1c598"]"
}

Request translation job (Object properties)
input message:
{
    "sourceObject": {
        "hello": "hello world",
        "capital": "London is the capital of Great Britain"
    },
    "sourceLang": "en",
    "targetLang": "de"
}

output message:
{
    "jobCode": "1749264e-88a6-44d9-8c71-8a77394f9160:::["29425287-7689-45a2-9f87-29a8b2e1c598"]:::1"
}

Request translation job (Array of objects)
input message:
{
	"sourceArray": [
		{
            "hello": "hello world",
            "capital": "London is the capital of Great Britain"
		},
		{
			"color": "red",
			"mood": "great mood"
		}
	],
	"sourceLang": "en",
	"targetLang": "de"
}

output message:
{
    "jobCode": "1749264e-88a6-44d9-8c71-8a77394f9160:::["29425287-7689-45a2-9f87-29a8b2e1c598"]:::2"
}

Retrieve job status
input message:
{
    "jobCode": "1749264e-88a6-44d9-8c71-8a77394f9160:::["29425287-7689-45a2-9f87-29a8b2e1c598"]:::2"
}

output message:
{
	"updateTime": "2018-03-28T12:36:33.656Z",
	"jobCode": "1749264e-88a6-44d9-8c71-8a77394f9160:::[\"29425287-7689-45a2-9f87-29a8b2e1c598\"]:::2",
	"statusCode": "REVIEW_TRANSLATION"
}

Retrieve translation
input message:
{
    "jobCode": "1749264e-88a6-44d9-8c71-8a77394f9160:::["29425287-7689-45a2-9f87-29a8b2e1c598"]"
}

For Request translation job (Simple) and Request translation job (Batch) actions:
output message (Simple):
{
   "translations": [
       {
           "key": "color",
           "values": [
               {
                   "lang": "de",
                   "value": "rot"
               }
           ]
       }
   ]
}

output message (Batch):
{
   "translations": [
       {
           "key": "color",
           "values": [
               {
                   "lang": "de",
                   "value": "rot"
               },
               {
                   "lang": "ru",
                   "value": "красный"
               }
           ]
       },
       {
           "key": "size",
           "values": {
               {
                   "lang": "de",
                   "value": "drei Pfund"
               },
               {
                   "lang": "ru",
                   "value": "три фунта"
               }
           }
       }
   ]
}

For Request translation job (Object properties) action:
output message:
{
    "color": "rot",
    "size": "drei Pfund"
}

For Request translation job (Array of objects) action:
output message:
{
    "translatedArray": [
        {
            "color": "rot",
            "size": "drei Pfund"
        },
    	{
    		"mood": "großartige Stimmung"
    	}
    ]
}

Usage example in flows:
To conveniently use this component, you should create two flows with such structures:
first flow:
<webhook> (retrieves input message for one of requestTranslationJob*** actions and sends it next)

⇓

<Lionbridge translate> (one of requestTranslationJob*** actions retrieves message from webhook and returns jobCode)

⇓

<Key:Value storage> (saves jobCode from previous step as "pending job")

second flow:
<Timer>

⇓

<Key:Value storage> (read and return an array of jobCodes of "pending job")

⇓

<Node.js Code> (inside forEach loop emits every jobCode separately to the next step)

⇓

<Lionbridge translate> (return status of job by dint of "Retrieve job status" action)

⇓

<Filter> (compares body.statusCode to be equal "REVIEW_TRANSLATION". subsequest step will fire if filter expression returned - true)

⇓

<Key:Value storage> (removes jobCode from storage)

⇓

<Lionbridge translate> (retrieve translation result using jobCode)

⇓

[translated data comes to this step as message and you can use it as you wish]

Links