NOTE: From this release we have adopted new release numbering format based on year and week of the release - YY.WW. YY are the last two digits of the year, and WW is the number of the week in that year. Following this template, our current release is 19.51.
UI
You can now retry failed messages using the new feature called Retry. Any error emitted by a component can be retried if the flow is active. Error or success entry appears in the current Runlog execution. Feature details can be found here:
Also, now you can filter mapping view to see mandatory fields and hide optional fields:
API
You can now disable the passthrough for a selected flow step using an API call to the following endpoint:
PATCH /v2/flows/:id
NOTE When the passthrough is disabled for a step, the platform would reset all the data from the previous steps and start again collecting the data from the steps from that step only.
This feature is available via an API call only. More details here.
Other
Order of fields in component descriptor
Now you can configure the order of fields in component.json using the new numeric key order for:
output metadata
credentials
action/trigger
action/trigger order
action/trigger on recipe activation page
credentials on recipe activation page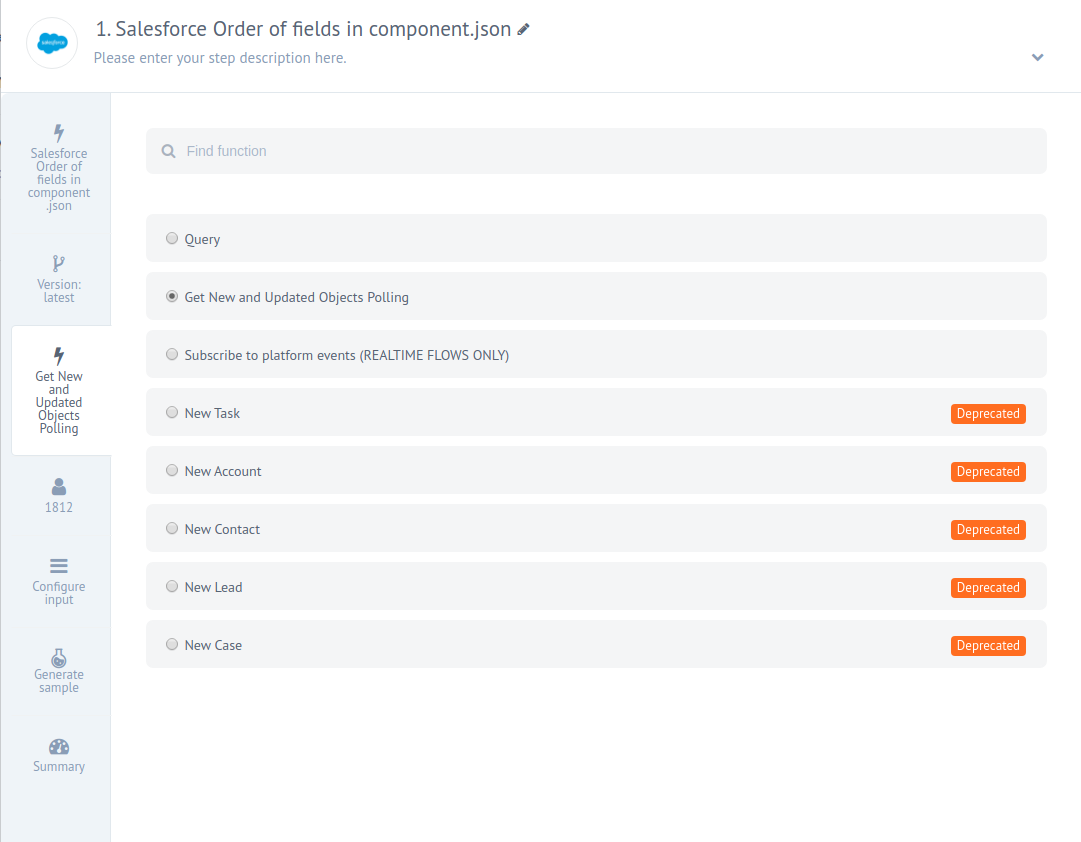 For more details read the component descriptor ordering fields document.
Custom scripts for individual tenants
Additionally, custom scripts for individual tenants can run on every page before authorization:
Login pages
Forgot password pages
Register pages
Reset password pages
Invite page
Little bits
Component environment variables can have global visibility again.
The deprecated links links.documentation and tenant.links in the tenant description body are no longer supported.