New Logs Page
You can now see all the logs from one workspace on the dedicated logs page, located near the executions page in analyze section of the navigational menu: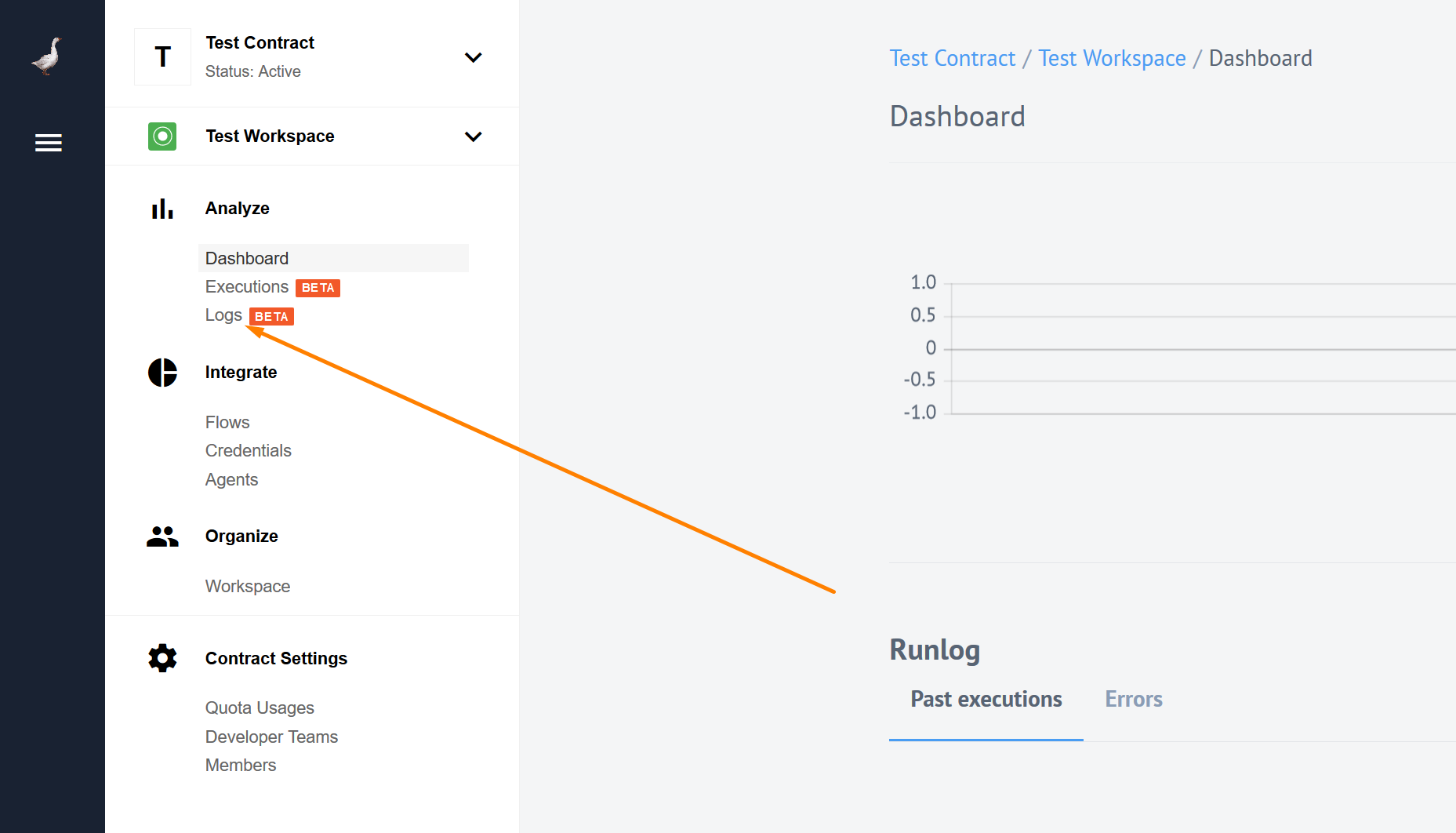 While the most important logs are seen on the executions page, we decided no to spam you with everything else, and created a special page for all the logs. The new page lists all the logs for all the flows in the current workspace. Here you can filter the list by flow name, time, log level or use in-built search to find the logs you were looking for. For more details check our logs page.
As a back-end to the logs page we are introducing a new API endpoint (still experimental) to request the same logs in the workspace. More about that in the Retrieve logs API endpoint section.
New Mapper further improvements
You can now switch between Integrator & Developer modes in the new mapper without losing any data that you have entered. However, if the root of the JSONata expression is a function, switching to Integrator mode is not possible since the Integrator mode has no functions support.
Disable passthrough
For components, which use sailor version 2.6.0 and higher, you can now disable passthrough during the flow creation/editing via the UI: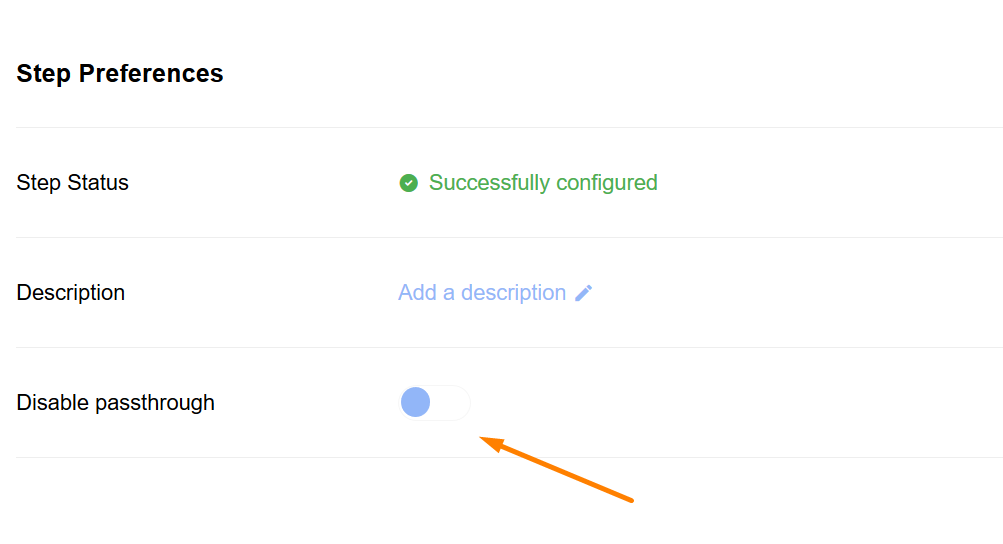 .
OAuth2 for REST API component
Now you can use OAuth2 authentication method with the REST API component. Select OAuth2 as credential type. There are four mandatory fields (client_Id, client_secret, auth_uri, token_uri) and two optional (scopes and additional parameters).