Product Update - v22.26
Details of the product update v22.26 from 30th of June 2022.
---
Improvements and Updates
Node.js Sailor version 2.6.28
A new version of the Node.JS Sailor library 2.6.28 is released. For Users who develop their own components using our SDKs this update provides improved handling of any errors generated by the Maester service during upload of lightweight messages.
Edit Snapshot button always present
With this release it is now possible to to set and edit snapshots while the flow is in Draft status - flows no longer need to have the status Published or have been executed.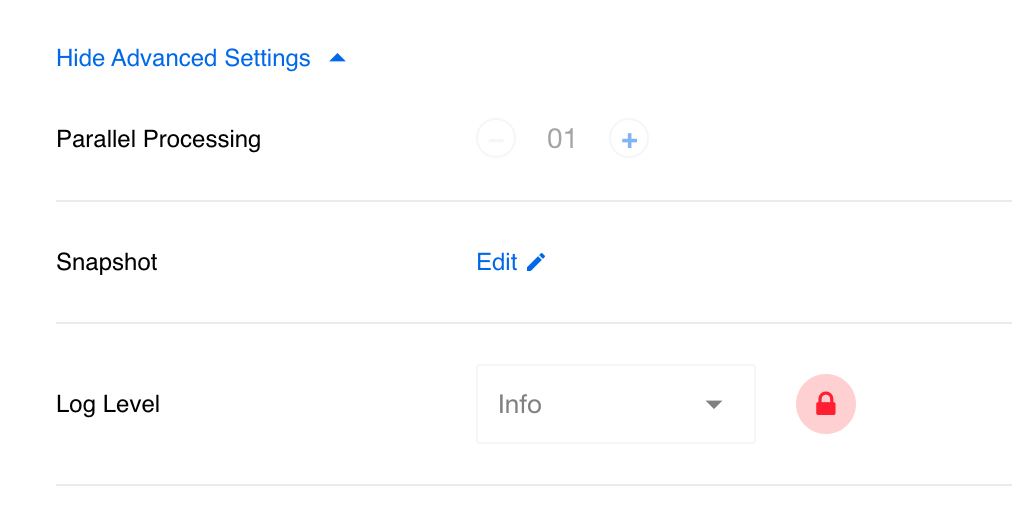 Information in this section is intended for our customers who use OEM version of the elastic.io platform.
Email domain blacklist (continuation)
This is further improvement of email domain blacklist feature from 22.22 release. Now you can use a wildcard character (*) with a domain name to exclude all variants, for example gmail.*, yahoo.*, etc.
Fixed bugs
Fixed the issue which enabled data sample editing in read-only mode of the flow designer. To edit data samples you must press edit first to make changes.